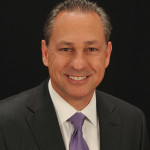 We are specialists in adult learning design and professional development for educators. Engage with us through one of our core professional learning experiences or we will work with you to design and develop customized training and professional learning solutions to meet your needs. RLG professional learning sessions are personally facilitated by Mike Rutherford and/or certified RLG trainers. Our core programs include:
The Artisan Teacher™, an ongoing study of the most recurring pedagogical approaches of particularly successful teachers. Based on more than 40,000 classroom observations, the 23 Artisan Themes represent a comprehensive lexicon of terms that describe the core skills of excellent instruction. The 23 themes are discussed fully in Mike Rutherford's The Artisan Teacher: A Field Guide to Skillful Teaching. The Artisan Teacher is designed to develop the craft of teaching by enabling teachers to identify and hone their most productive skills—and, to add new, complementary, skills to their repertoire. The Artisan Teacher is also designed to be an aid to administrators, instructional coaches, college professors, and anyone who is engaged in the learning and development of teachers and teaching.
Feedback & Coaching Lab™ is a school-embedded professional learning experience that builds instructional leadership capacity for administrators, instructional coaches, curriculum specialists, and/or anyone who is responsible for the learning of teachers and the development of teaching.
Here's the logic for Feedback & Coaching Lab: Many variables affect student achievement. The variable with the largest and most durable effect size is instructional quality. Instructional quality is largely a product of the teacher's skills, techniques, and approaches to teaching. These skills, techniques, and approaches are highly developable through feedback and coaching. Over time, school leaders who, through skillful feedback and coaching, can develop teachers and teaching create school cultures that attract and retain even more skillful teachers. And the cycle continues… to the great benefit of student learning.
The Artisan Leader™, a seminar series in school leadership featuring nine leadership lessons that build capacity in current and aspiring Ed leaders. The Artisan Leader curriculum consists of nine leadership lessons. The lessons are not sequential and no lesson is a prerequisite for the remaining lessons. The nine leadership lessons are presented through The Artisan Leader: An Ed Leadership Conference Series (see The Artisan Leader Conference Series at rutherfordlg.com) in Charlotte , NC. The lessons are also available for conference or workshop style presentation delivered on-site in client districts or statewide venues.
1. Understanding Self & Others
2. Creating Clear and Compelling Direction
3. Time and Life Management
4. Designing and Leading Change
5. Reading and Shaping School Culture
6. Leadership Transitions and Succession Planning
7. Communication, Influencing, and Persuasion Skills
8. Leading High-Performing Teams
9. Leadership Ethics and Moral Decision Making
Contact Mike Rutherford at mike@rutherfordlg.com for more information on RLG professional learning offerings.