The History of Rutherford Learning Group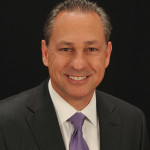 After more than 20 years, using workshops, institutes, television, and on-line-technology, Mike Rutherford is at the forefront of educator development across the United States. Formerly a high school chemistry teacher, coach, and middle school principal, Mike received his BA in Education from Indiana State University, his MA in Educational Leadership from Fayetteville State University, and his Ed.D. from Morehead State University.
Mike Rutherford decided to become a teacher due to the positive modeling of his high school chemistry teacher, Everett Smith, and his high school football coach, Bobby Poss. Showing cool experiments to wide-eyed teens and working with high school athletes was something he felt he could do for the rest of his life—a genuine calling. After teaching chemistry and coaching for a few years, he decided to learn more about the nuts and bolts of how schools could be more effective. He became an assistant principal at Westover High School in Fayetteville, NC. He then moved back to Seventy-First High School, where he began as a teacher, as associate principal and athletic director. Mike accepted his first principal position at Lewis Chapel Junior High School in Fayetteville, NC and later became principal at Hillcrest Middle School, also in Cumberland County, NC.
In 1993 Mike left public school administration and became executive director at the noted Mayerson Academy in Cincinnati, OH, which specializes in a broad range of educator development programs. This afforded him the opportunity to learn from some of the country's education experts in a facility designed from the ground up to be at the leading edge of learning and teaching theory. While at the Mayerson Academy, Mike co-designed, with colleague Dr. Larry Rowedder, the "Requisites of A Leader" program to teach school principals essential leadership skills required of their position. ROL began as a seminar workshop, but grew into a bi-monthly 90 minute interactive television program with scores of subscribing institutions around the world. For teachers, he developed "Creating The Learning Centered School." LCS presents 18 essential capacities that teachers must know so their work will mesh with the psychological and physical realities of how humans learn.
In 1998, Mike returned to North Carolina and founded Rutherford Learning Group, Inc., a research and professional learning consultancy focused on skillful teaching and effective school leadership. RLG has had the privilege of serving over 230 client school districts and education agencies since its launch in 1998. It's award winning programs include The Artisan Teacher, Developing the Artisan Teacher, The Artisan Teacher Academy, The Emerging Leadership Academy, The Executive Leadership Academy, Skillful Observation and Coaching Laboratory, Seven Tools for Developing Teachers and Teaching, and the youth leadership initiative LeaderNext.
These programs and more now unite under the umbrella of Rutherford Learning Group. RLG's methodologies include live workshops, seminars, institutes, conference presentations, books, key leader coaching, key teacher coaching, correlated DVD series, a content-rich internet site, and other innovative products and services. A select group of educators with specific skill sets augments RLG's efforts to enhance and grow the teaching and learning capacity of schools.
Mike currently resides in Charlotte, NC with his wife, Danette. They have four grown children, Michael Rutherford, Jr., Allison Ferguson, Emily Johnson, and Bennett Rutherford.