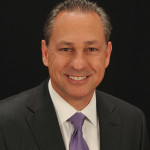 We are problem solvers, project builders, and solution designers. Rutherford Learning Group, Inc.provides strategic consulting services to school districts, state departments of education, education foundations, regional support agencies, and professional organizations in the areas of program design, strategic planning, and workplace optimization. Mike Rutherford and the RLG team bring over 25 years of experience in school administration, leadership development, instructional improvement, and systems design to your next project.
We specialize in:
New superintendent 100-day plans
Capacity mapping & strategic planning
Professional learning program design
Needs assessments for instructional practices, school culture/climate, and leadership capacity
Contact mike@rutherfordlg.com for more information, proposals, and customized consulting designs.