Feedback & Coaching Lab™ (FB&C Lab) is a school-embedded professional learning experience that builds instructional leadership capacity for administrators, instructional coaches, curriculum specialists, and/or anyone who is responsible for the learning of teachers and the development of teaching.
 Feedback & Coaching Lab consists of a series of live, onsite classroom observations and feedback/coaching episodes.  These live sessions are facilitated by Mike Rutherford, creator of FB&C Lab, and/or other RLG Certified Feedback & Coaching Lab facilitators. 
Our Feedback & Coaching Lab Team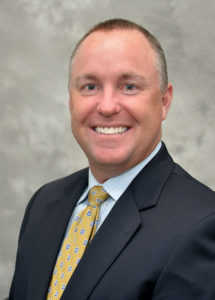 Dr. Thomas Schmolze
Dr. Tommy Schmolze currently serves as the Assistant Superintendent of Administration and Student Services in Fort Mill, South Carolina.  He was a high school English teacher and coach, principal at both middle and high school levels, and is the husband of an educator and proud father of two sons.  Tommy prides himself on knowing the foundations of great instruction and has a quick wit and engaging personality. Tommy received his BS in Education from Clemson University, his MA in Educational Leadership and Supervision from Winthrop University, and his Doctor of Education degree from Nova Southeastern University.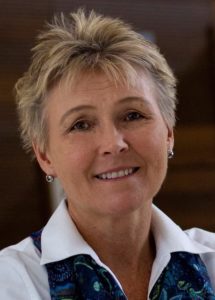 Dr. Patty Corum
Dr. Patty Corum is an educational consultant who works with school administrators in various areas of leadership. For the last six years, Patty has served as a trainer for Rutherford Learning Group, where she has facilitated Coaching Labs in over 20 school districts across the state of Missouri. In addition to that work, she has trained administrators in effective communication skills and implementing compliant and meaningful evaluation systems that promote growth, collaboration and better teacher/administrator relationships. Along with her consulting work, Dr. Corum is currently the Executive Director of the Missouri Association of School Personnel Administrators (MOASPA) and a Scholar in Residence at University of Missouri, St. Louis. Prior to her experience as a trainer and consultant, Patty served twenty-eight years in public education as a teacher, principal, assistant superintendent for human resources and deputy superintendent.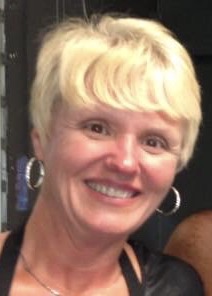 Dr. Lisa Carroll
Dr. Lisa Carroll is a district administrator for the Evansville Vanderburgh School Corporation, the third largest school district in Indiana. She serves as a School Support Specialist for Transformation Zone schools. She earned her Educational Leadership Doctorate and Master's Degree from Morehead State University. She previously worked 28 years in Kentucky having held multiple roles including eleven years as a Highly Skilled Educator and an Educational Recovery Leader for the Ky Department of Education.  She has experience as an Assistant Superintendent for Instruction, Principal, Assistant Principal and teacher in Kentucky School Districts and adjunct professor work at the University of the Cumberlands and Asbury University within their education programs.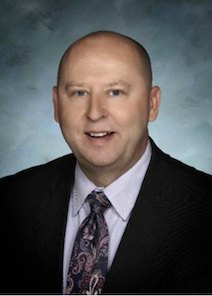 Dr. Kevin B. Daniel
Dr. Kevin Daniel is currently the Executive Director of Staff Development and Professional Learning in the Lee's Summit, Mo School District. Over the course of his 30 year career in public education he has been a teacher, coach, youth mentor, at-risk teacher, middle school and high school teacher, middle school and high school principal, director, executive director, assistant and associate superintendent of instruction and academic services.. Kevin has also been an educational consultant for 20 years and is now President of Fired UP Consulting Group. Two of his passions and unique skill-sets are strategic planning and facilitating culture and climate audits for school districts. For RLG, Kevin conducts training in the areas of Feedback and Coaching Lab and the Artisan Teacher. Kevin earned his doctorate in educational leadership from St. Louis University. Dr. Daniel also has the following certifications: John Maxwell Team certified coach, trainer and speaker, Strengthscope Practitioner and Facilitator of developing energy strengths and is a Vital Smarts certified trainer in having crucial conversations.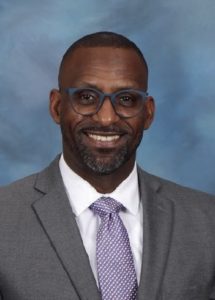 Dr. Thomas E. Ferrell, Jr.
Thomas E. Ferrell, Jr. is the Director of High School Education for Henrico County Public Schools, located in Virginia.  Thomas received his BA in English Education from Virginia State University (go Trojans!), his MA in Educational Administration from The George Washington University, and his Doctorate of Education from Virginia Commonwealth University.  
Thomas completed Artisan Leader training in 2017, and return in 2019 to lead a discussion on "Illustrations of Reinvention."  As a high school principal, Thomas enthusiastically participated in and lead feedback and coaching labs.  
Here's the logic for Feedback & Coaching Lab:  Many variables affect student achievement. The variable with the largest and most durable effect size is instructional quality.  Instructional quality is largely a product of the teacher's skills, techniques, and approaches to teaching.  These skills, techniques, and approaches are highly developable through feedback and coaching. Over time, school leaders who, through skillful feedback and coaching, can develop teachers and teaching create school cultures that attract and retain even more skillful teachers.  And the cycle continues… to the great benefit of student learning.
Feedback & Coaching Lab seeks to build instructional leadership expertise in three domains:
1. Pattern Recognition– the ability of the instructional leader to see past the obvious happenings in a classroom and spot the relevant patterns of cause-effect that support effective instruction and significant learning.
2. Retrieval Fluency– the ability of the instructional leader to recognize, identify by name (23 themes), and understand the significant patterns of teaching/learning in each classroom.
3. Feedback and Coaching Skills– the ability of the instructional leader to provide teachers with frequent, meaningful, growth-evoking feedback and coaching that teachers see as timely, valuable, and non-threatening.
Feedback & Coaching Lab participants observe classroom teaching in small groups, practice collecting relevant data, analyze and discuss observations to clarify patterns of effective instruction, identify teacher strengths and opportunities for rapid growth, and practice (with feedback) their own feedback and coaching skills.
In tandem with the Artisan Teacher™ curriculum, Feedback & Coaching Lab™ participants will learn to recognize the 23 Artisan Teacher themes and utilize 7 Tools for Developing Teachers and Teaching.  Feedback & Coaching Lab typically spans two years with participants meeting four times per year at local schools for facilitated observations and feedback/coaching demonstrations.
Bring Feedback & Coaching Lab to your school or district.  Mike Rutherford, and/or other RLG certified FB&C Lab facilitators will design a transformational experience for your administrators and teacher developers.  FB&C Lab is available in its full, two-year version and also in customized experiences that focus on one or more of the 7 Tools for Developing Teachers and Teaching.   Contact us for availability, pricing, and customized program design for your school or district.
Client Feedback on FB&C Lab:     
"The Artisan Teacher and Feedback & Coaching Lab have provided Nixa with an amazing opportunity to collaborate as an administrative team and solidify the importance of providing our teachers with meaningful, specific and frequent feedback based on teacher strengths.  Teachers LOVED receiving the feedback and in turn we have seen teacher and administrative growth alike.  Mike modeled for administrators how to value teachers through feedback while all the time valuing the strengths of our administrative team.  Mike's ability to build relationships with those he is training makes all the difference!  'One of our administrators wrote… "…We learned a ton just by watching Mike interact with teachers and administrators.  LOVED IT!  Thank you for bringing this PD to us! We have valued every minute of it!' We value Mike's expertise and feel blessed to have had the opportunity to learn from him!"
– Kathy Whitworth, Executive Director of HR, Nixa Public Schools, Nixa, MO
"I have had the distinct pleasure of helping bring Feedback & Coaching Lab to two different states (Missouri and Arkansas) as well as numerous school districts. After each session, participants have had the same reaction: that this is the most powerful and productive professional development that they—as instructional leaders—have been a part of. And the tools are so practical that participants can go back and begin implementing them right away! I wholeheartedly encourage every district that prioritizes improving instruction to bring this opportunity to their instructional leaders. It's a game-changer!  "
– Tyler Barnett, Director, Charter Development, Arkansas Public School Resource Center