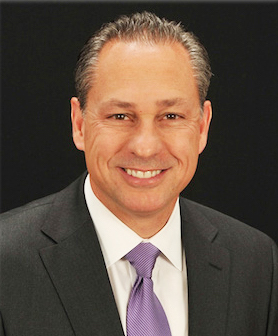 Mike Rutherford
President
Mike Rutherford provides high-value training and development experiences for educators through his work as a teacher, speaker, author, and consultant. Mike's work focuses on high-performance teaching and learning, leadership development, creating and leading team-based organizations, and results-based organizational improvement.  
He has created and developed numerous award-winning educational programs for students, teachers, and education leaders including The Artisan Teacher™, Developing the Artisan Teacher™, The Artisan Teacher:  A Field Guide to Skillful Teaching™, Creating the Learning Centered School™, Skillful Observation and Coaching Laboratory™, LeaderNext™, and Requisites of a Leader™.   Formerly a high school chemistry teacher, coach, and middle school principal, Mike received his BA in Education from Indiana State University, his MA in Educational Administration from Fayetteville State University, and his Doctor of Education degree from Morehead State University.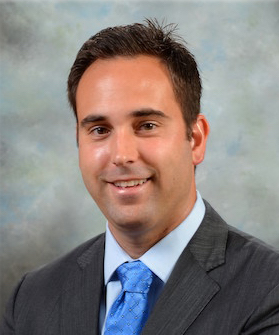 Michael Rutherford
Vice President for Communications and Business Development
Michael Rutherford, Jr. is a 2011 graduate of The University of North Carolina at Charlotte in Communication Studies.  At RLG, Michael heads website development, customer relationships, publishing, conferences and events, social media, and RLG Media's development and distribution of PDFs, podcasts, and videos.  And yes, he's Mike's son.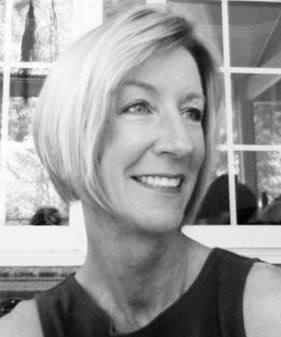 Cindy McPhail
Graphic Artist
Cindy McPhail creates RLG's graphics, logos, social media elements, print elements, and website art & graphics.  See her work at cindy-mcphail-portfolio.squarespace.com.  Contact Cindy at cindymcphail@icloud.com.  Here's an excerpt from Cindy's bio… "Over the last 10 years or so I have become very passionate about logo design and branding. A successful brand positively and clearly distinguishes a company's products and services from those of its competitors. Statistics confirm that higher quality brands gain greater market share and profitability than their inferior competition. Successful brand creation is huge, challenging, exciting and exactly what I want to keep doing for a long, long time."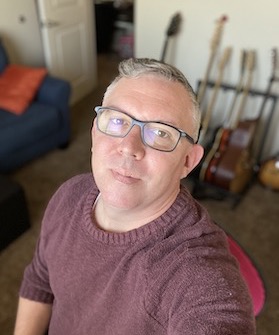 Ryan McGinnis
Website Design and Hosting
Ryan McGinnis, founder of SND Designs, creates, hosts, and maintains RLG's internet site www.rutherfordlg.com.  Ryan has provided a variety of digital marketing solutions to clients nationwide since 2009 and has also taught webdesign and blogging at City Arts in Wichita, KS.    Contact Ryan at ryan@snddesigns.com and www.snddesigns.com.
Patty Corum
Consultant and Trainer
Dr. Patty Corum is an educational consultant who works with school administrators in various areas of leadership. For the last six years, Patty has served as a trainer for Rutherford Learning Group, where she has facilitated Coaching Labs in over 20 school districts across the state of Missouri. In addition to that work, she has trained administrators in effective communication skills and implementing compliant and meaningful evaluation systems that promote growth, collaboration and better teacher/administrator relationships. Along with her consulting work, Dr. Corum is currently the Executive Director of the Missouri Association of School Personnel Administrators (MOASPA) and a Scholar in Residence at University of Missouri, St. Louis. Prior to her experience as a trainer and consultant, Patty served twenty-eight years in public education as a teacher, principal, assistant superintendent for human resources and deputy superintendent.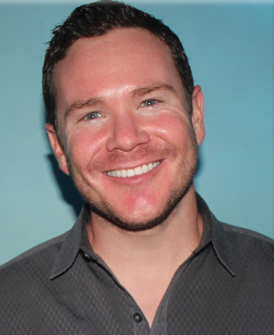 Jeff Foster
RLG Website Support
Jeff comes to RLG with over 12 years of Multimedia experience. From 2004-2014, Jeff maintained many roles for 5 different radio stations on the east coast, most recently ESPN 730 in Charlotte as Executive Producer. Jeff received his B.S. degree in communications, from Liberty University in Lynchburg, Virginia in 2003. For the past 2 years, Jeff has helped several companies across the country with website maintenance, logo creation, video and audio editing, voiceover services, and marketing initiatives. He and his lovely wife Summer live in Charlotte, NC with their dog Colby. Contact Jeff at jeff.foster1202@gmail.com