Mike Rutherford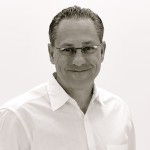 Mike Rutherford provides high-value training and development experiences for educators and business professionals through his work as a teacher, speaker, author, and consultant. Mike's work focuses on high-performance teaching and learning, leadership development, creating and leading team-based organizations, and results-based organizational improvement.
He has created and developed numerous award-winning educational programs for students, teachers, and education leaders including The Artisan Teacher™, Developing the Artisan Teacher™, The Artisan Teacher: A Field Guide to Skillful Teaching™, Creating the Learning Centered School™, Skillful Observation and Coaching Laboratory™, LeaderNext™, and Requisites of a Leader™.
Formerly a high school chemistry teacher, coach, and middle school principal, Mike received his BA in Education from Indiana State University, his MA in Educational Administration from Fayetteville State University, and his Doctor of Education degree from Morehead State University.