Developing the Artisan Teacher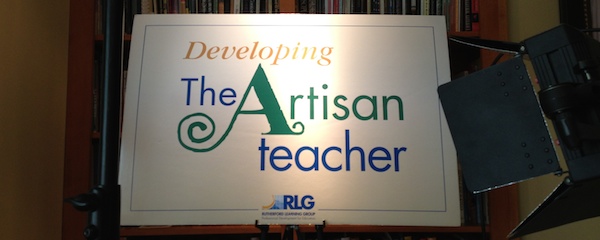 The Skillful Observation and Coaching Laboratory (SOCL) is a school-embedded professional development experience that builds instructional leadership capacity for administrators, instructional coaches, curriculum specialists, and/or anyone who is responsible for the development of teachers and teaching. SOCL participants observe classroom teaching in small groups, practice collecting relevant data, analyze and discuss the observation to clarify patterns of effective instruction, identify teacher talents and strengths, and provide the teacher with growth-evoking feedback and coaching. 
As a part of the Developing the Artisan Teacher™ curriculum, SOCL participants will learn to recognize 23 Themes of Teacher Talent and will learn to utilize 7 Tools for Developing Teachers and Teaching. The SOCL typically spans two years with participants meeting four times per year at local schools for facilitated observations and feedback/coaching demonstrations.
Downloadable Resources
Welcome to the Skillful Observation and Coaching Laboratory